Your Modern Residential Sanctuary with Amenities Centered around Well-Being. A Paramount of the Atlantic Ocean.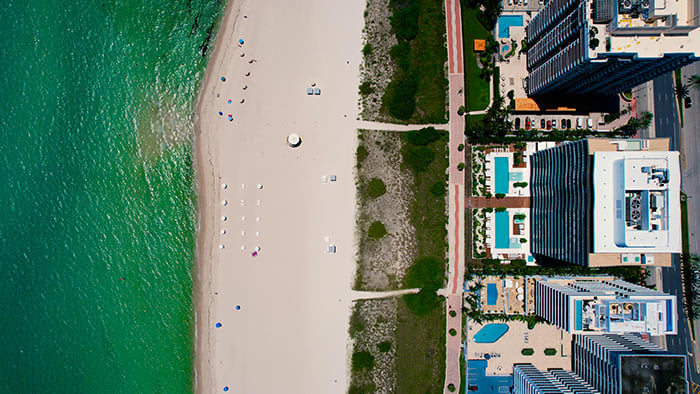 Located in the heart of Miami Beach's iconic Millionaire's Row, this waterfront residence at 57 OCAEN is the latest addition to this pristine and highly sought-after stretch of beachfront real estate.
This residence inspires indoor-outdoor living experiences - from the beautiful, natural materials integrated within the interiors, to the outdoor spaces that extend the home even further. This residence provides spacious outdoor terraces as a focal point featuring breathtaking views of the surrounding ocean.
Offered at $15,000,000
4 Bedrooms | 4.5 Bathrooms
Interior: 2,963 SF (275 m2) approx.
Exterior: 2,014 SF (187 m2) approx.
Total 4,977 SF (462 m2) approx.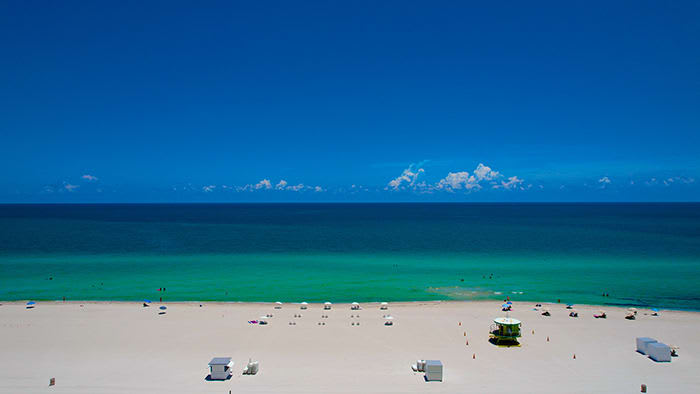 These luxury Miami condos are situated perfectly between city and water, every window frames a view to treasure—whether facing the Atlantic, the Intracoastal Waterway or Biscayne Bay toward the sparkling skyline of Miami. Luxury beachfront living doesn't end at your Miami Beach condos - every amenity has been curated to institute a well-rounded healthy lifestyle. A spa, two pools, and a fitness center ensure self-care at any time when living at 57 Ocean.
Anyone choosing to live right on a beachfront in Miami places a premium on well-being. At 57 Ocean, every amenity has been especially planned to ensure a healthy lifestyle.
The private spa presents owners with cutting-edge therapies, soothing massages and a thermal suite designed to take them on journeys that energize both body and soul. Residents and their guests can spend time in the club room that is complete with a chef's kitchen and outdoor summer kitchen, in the outdoor bar and lounge, or simply reading in the library. Two infinity swimming pools overlook the beach, which is only a few steps away.
On the third-floor sunset deck, the indoor Technogym fitness center and outdoor MyEquilibria gym provide training flexibility while the spa pool allows for post-workout relaxation. The children's room lets owners entrust young ones with caregivers while they pursue their wellness goals or attend private training sessions.
At the center of it all is a Wellness Coach providing daily guidance and planning support for residents to manage all of their wellness needs.
Living by the ocean is a rare gift, a benefit that enables you to live life to its fullest. At 57 Ocean, life revolves around nature, water and well-being. Our concierge services feature access to a Wellness Coach to ensure residents can tap into our highly curated partnerships with the finest wellness resources Miami has to offer.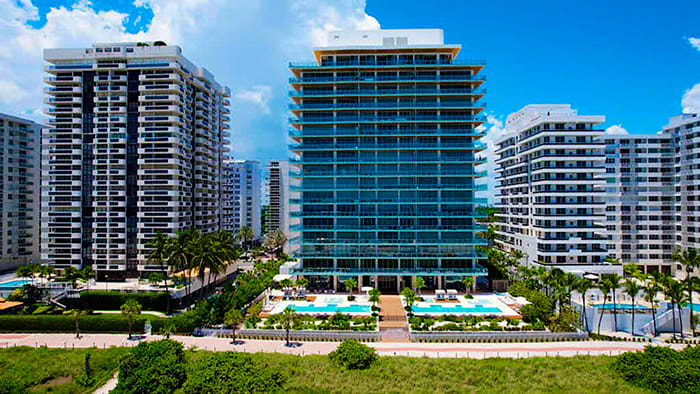 With a simple call or press of a button, the Wellness Coach can be in touch with premier specialists to book you a body treatment in the spa, arrange for a private sunrise yoga session with a locally renowned yogi, have a horticulturist help you plant a terrace garden, or hire a florist, sommelier or chef to bring your gathering in the club room to life. Activities in and around the building are limited only by an owner's imagination, and executing them with the help of your Wellness Coach can be nearly effortless.