MIAMI'S REAL ESTATE MARKET REPORT
Florida's East Coast real estate market remains competitive, fueled by rising demand for housing, an influx of affluent buyers, and relocations from high-tax states. Our TRENDS market report provides detailed insights into the regional housing market to make informed and confident real estate decisions.
During Q1 2023, most counties in the area saw an increase in the average sales price of homes compared to the same period last year. Florida continues to outperform the national housing trend, indicating that the region offers promising opportunities for sellers and homebuyers alike.
ONE Sotheby's International Realty recognized its top-performing real estate professionals along Florida's East Coast in Q1. We are proud of our distinguished associates who continue to exceed industry standards and provide exceptional service to our clients. Our network recently welcomed Podium Group, a team of skilled associates that bring invaluable international relationships to our Brickell footprint.
From Miami to Amelia Island, Florida's East Coast offers a wealth of opportunities for those looking to relocate, make lifestyle changes or make long-term investments. We will continue to raise industry standards with innovation, cutting-edge tools and technology, and the highest caliber of expertise of our real estate associates.
ONE Sotheby's International Realty presents the only market report focused on Florida's East Coast. From Miami to Amelia Island, data is presented from a macro perspective down to city level. Data is sourced from local Multiple Listing Service (MLS) organizations. Written analysis created in partnership with the Rosen Consulting Group, a nationally recognized consulting firm and trusted advisor to top public and private real estate operators and capital providers.
MIAMI-DADE COUNTY
SINGLE-FAMILY HOMES | AVERAGE PRICE IMPROVES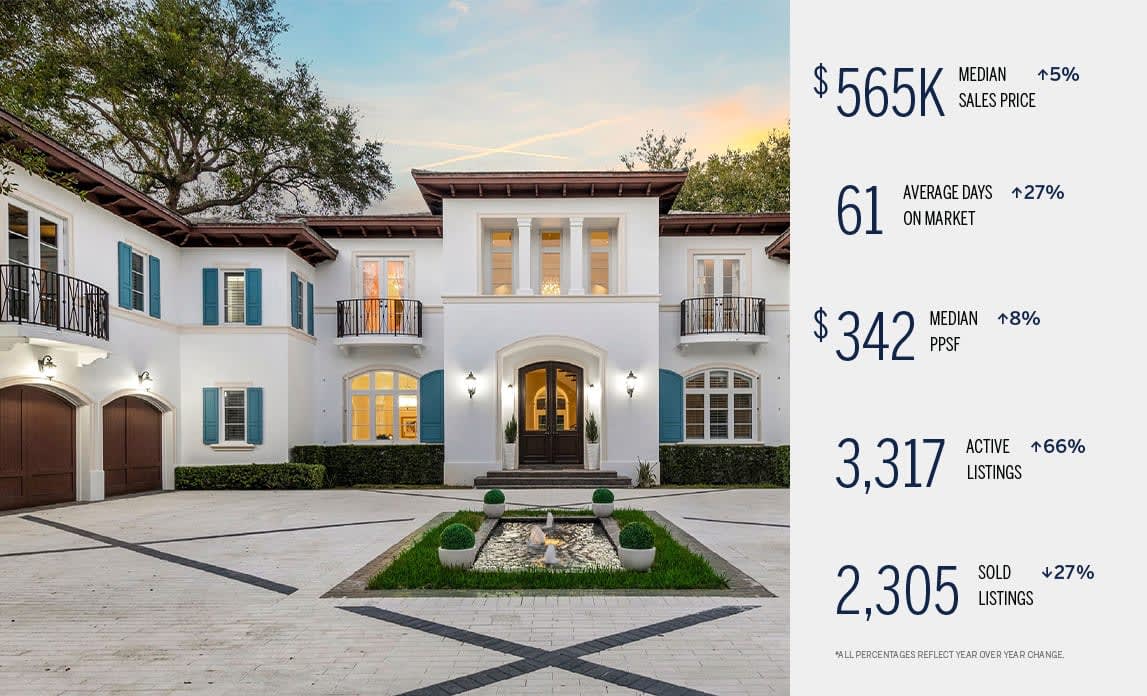 While the median price increased by 6% from the fourth quarter of 2022, the average price remained 3% lower than it was in the same quarter of last year. The average price stabilized in the first quarter, a notable sign after decreasing for much of 2022.
CONDOMINIUMS | MEDIAN PRICE APPRECIATES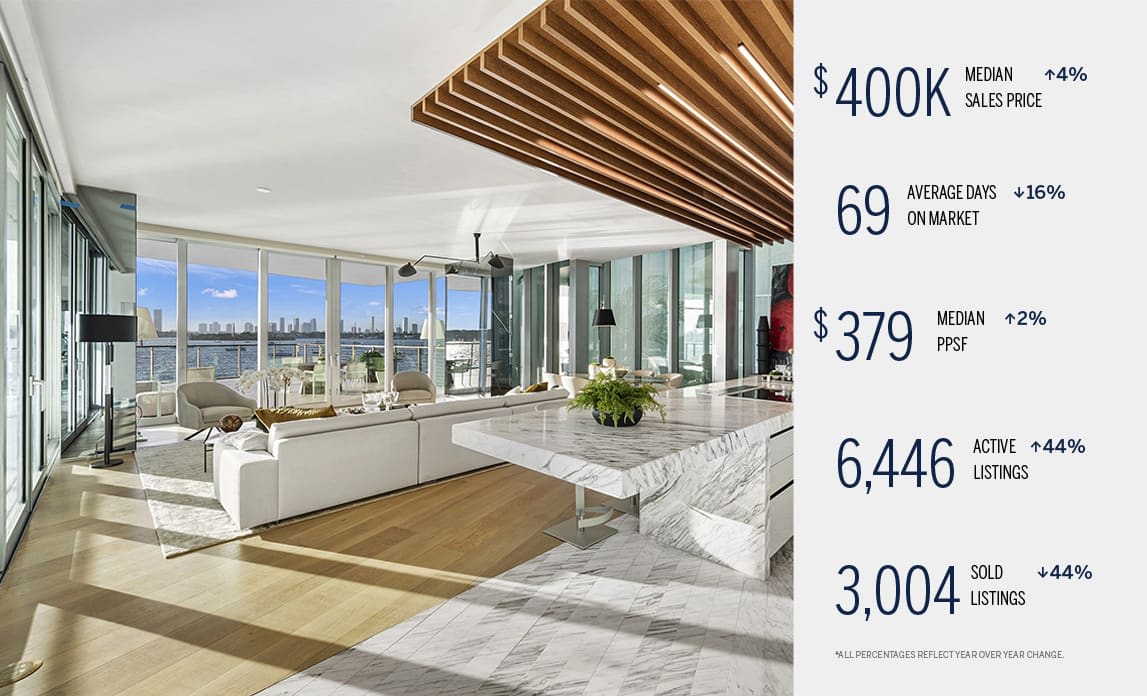 The median price of a condominium in Miami-Dade County was 4% higher than last quarter and 4% higher than the same period last year. The median price in Miami-Dade County remained the highest in the region.