Miami makes debut as a major finance hub in key ranking
CP Group. The 34-story Citigroup Center at 201 S. Biscayne Blvd. has a 75% occupancy rate, higher than its 65% level in 2021. February 1, 2023
Miami's pandemic-driven rise as a major tech and finance hub just got another boost after the Magic City made its debut in a key ranking of the world's top financial centers.
Miami came in at No. 24 worldwide and No. 7 nationally in the 34th edition of the Global Financial Centres Index. The index, compiled every March and September by London-based think tank Z/Yen and the China Development Institute, is followed by policymakers and key investors.
Miami-Dade Mayor Daniella Levine Cava celebrated the ranking on Twitter on Friday. "Miami-Dade makes a historic debut at #24 on the Global Financial [Centers] Index."
The report considers several factors, like human capital, infrastructure, regulations, and other criteria from financial institutions such as the World Bank, the Economist Intelligence Unit, the United Nations, and the Organization for Economic Cooperation and Development (OECD).
"Miami has entered the index because its reputation as an international [center] has developed and grown," said Mike Wardle, a co-author of the report and chief executive officer of Z/Yen.
The last U.S. metro area to enter the index was Minneapolis/St. Paul, in March of 2023, Wardle said.
The Miami area's tech and finance sectors saw rapid growth during the pandemic, as the flexibility of remote work lured venture capitalists, private equity titans, and other entrepreneurs from more established hubs like New York and California to South Florida.
Since March 2020, Point72 Asset Management, the hedge fund started by Steven A. Cohen, has opened an office in Miami. Apollo Global Management and Blackstone have expanded here. And in perhaps the most significant corporate relocation, billionaire founder and Citadel CEO Ken Griffin announced last year that he's moving the home of his hedge fund and securities trading firm to Miami's Brickell neighborhood after 32 years in Chicago.
Venture capital investment firms such as San Francisco Bay Area-born Atomic, Founders Fund, and Andreessen Horowitz also have set up shop here. In 2022, Miami posted a sharp increase in venture capital dollars invested and the number of venture investment deals done, bucking softer trends in traditional tech hubs like Boston, the San Francisco Bay Area, and nationally.
The ranking comes as Miami's tech sector is having a rough 2023 with venture capital dollars invested plummeting, but it's expected to rebound next year and continue to remain an attractive hub.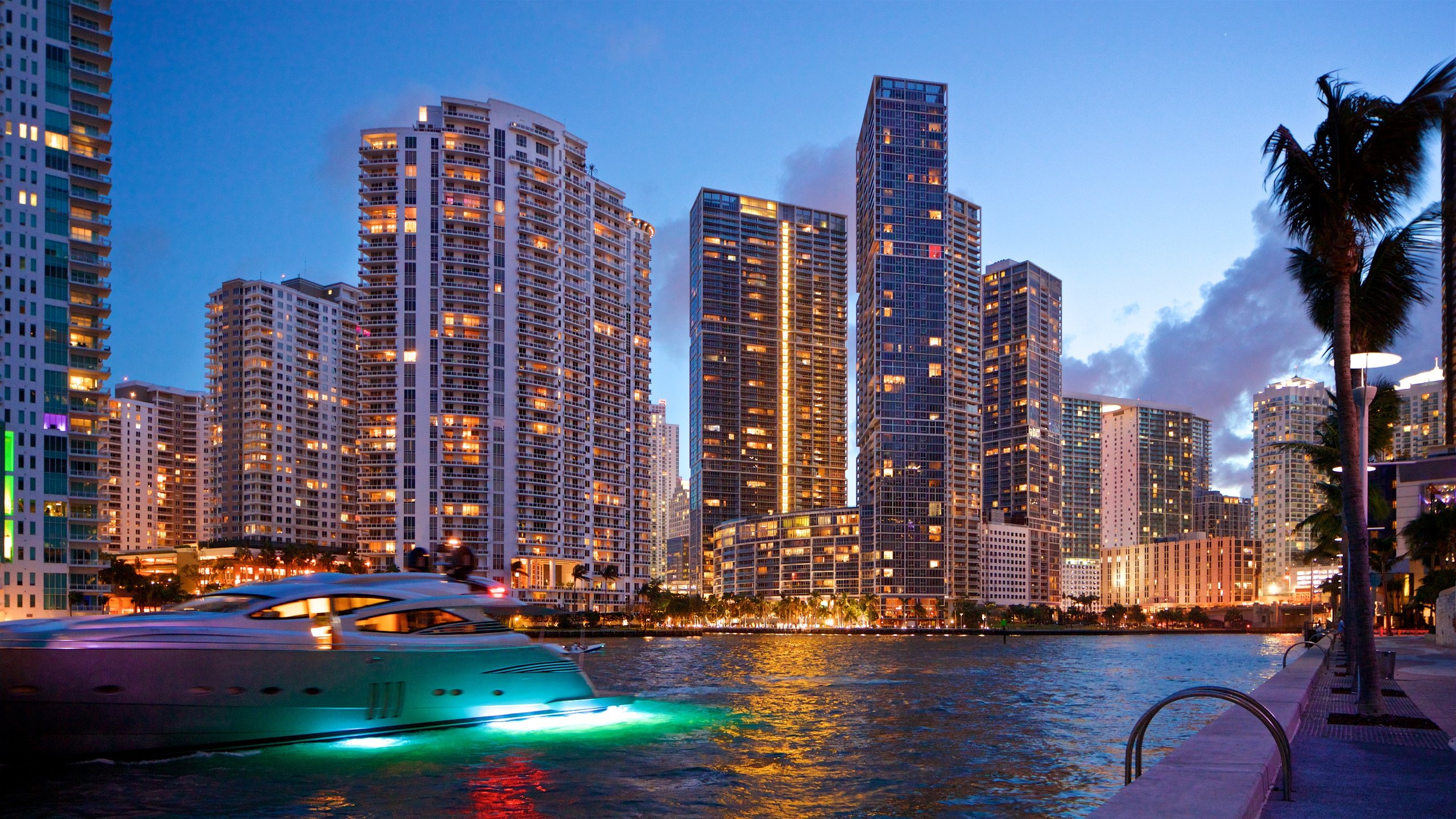 Miami also made its first appearance in the report's separate assessment of financial and technology centers around the world, ranking 39th globallythglobally. New York was first, followed by in order London, San Francisco, Shenzhen, Singapore, and Los Angeles to round out the top 6.
New York was also the winner in the report's overall global rankings. London finished second, and Singapore is third, slightly ahead of fourth-place Hong Kong. San Francisco is fifth and Los Angeles is sixth.