Wealthy Americans are flocking to Florida at four times the rate of any other state
Florida leads all 50 U.S. states in income migration, with $39.2 billion infused into the state within a year, primarily flowing into Miami-Dade, Palm Beach, and Collier counties.
Florida has nearly four times more income migration than Texas, the second-ranked state, and holds the goal of becoming the tenth-largest economy in the world by 2030.
Florida is one of the most desired destinations for Americans wanting to move, with the state gaining the most people since the COVID-19 pandemic began, and the majority of new arrivals coming from New York.
The state of Florida leads all 50 U.S. states in income migration, according to the Florida Chamber of Commerce's 2023 Florida Business & Economic Midyear Report.
According to the Chamber's internal research, a sum of $39.2 billion has been infused into the state within the span of a year by new residents of Florida, equivalent to an hourly net income influx of $4.48 million. This figure represents a surge of 65.1 percent compared to the preceding year. Notably, Florida's income migration has predominantly gravitated towards Miami-Dade ($7.4 billion), Palm Beach ($7.2 billion), and Collier ($4 billion) counties, marking them as the primary recipients of the flow of money.
Florida holds a nearly fourfold increase over Texas, the second-ranked state, which recorded $10.9 billion. Nevada claims the third spot with $4.9 billion, followed closely by North Carolina at $4.4 billion and Arizona at $4.2 billion to round out the top five.
"The key to a thriving economy and flourishing quality of life in Florida is the people who call it home. Florida's population is growing rapidly and will continue its growth trajectory as we approach 2030 and beyond," reads the report. "By 2030, Florida's population will have increased by 2.9 million residents as we welcome income from states such as New York, New Jersey, California, Illinois, and Pennsylvania.
The organization's agenda is based on its Florida 2030 Blueprint and its Six Pillars Framework, which ambitiously holds a goal to establish Florida as the tenth-largest economy in the world by the end of the decade. The state currently ranks 16th globally, a one-spot increase from last year's ranking.
"2023 in Florida is reflecting another year of population growth, wealth migration, more jobs, and a flourishing economy," said Florida Chamber Foundation President Mark Wilson. "Uniting and keeping Florida leaders up to date on Florida's trajectory, based on local and national impacts, is essential on the path to growing Florida to a top 10 global economy by 2030."
Federal data finds Florida to be one of the most desired destinations for Americans wanting to move and continues to be the fastest-growing state in the country.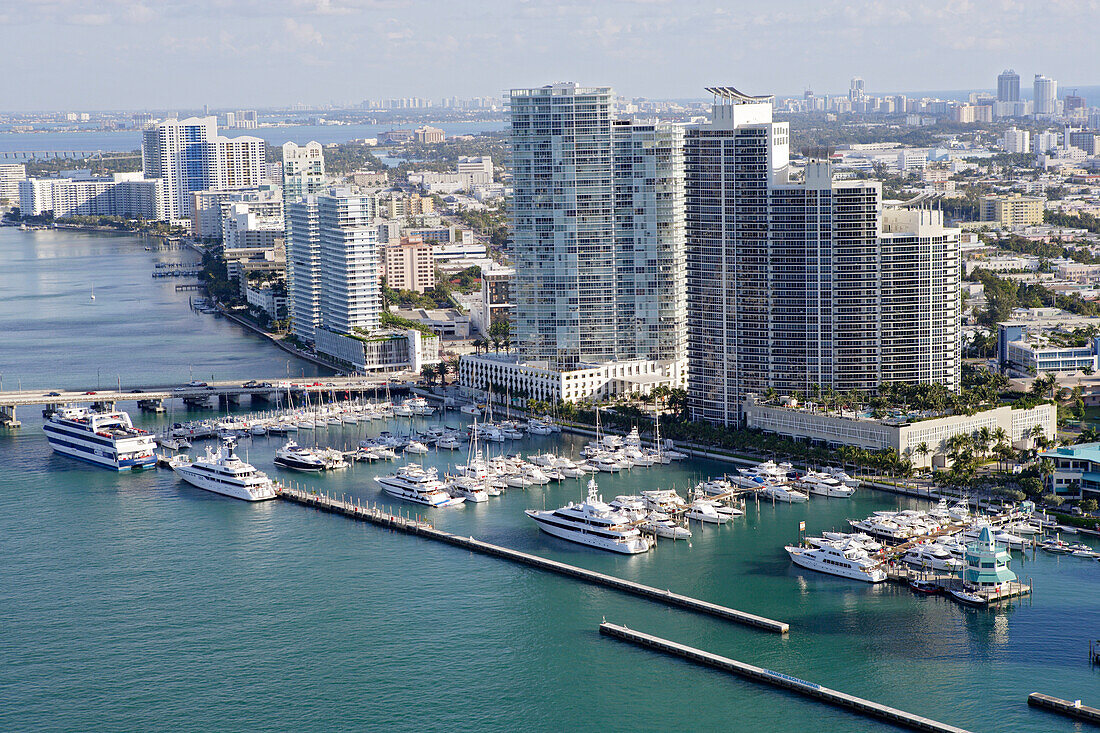 According to the 2020-21 IRS migration data, Florida has gained more people than any other state in the U.S. since the COVID-19 pandemic began. The Sunshine State's government continues to add more employment opportunities and tax breaks, enhancing the chances migration to Florida could continue on the same trend.
Overall, 709,120 people have relocated to Florida, both from within the U.S. and internationally. Between 2020 and 2021 Florida had a net gain of 257,487 people. Texas, Tennessee, North Carolina, and South Carolina also had some of the biggest migration gains in the country.
The vast majority of new arrivals in Florida came from New York, with 84,365 leaving the Empire State, bringing around $11 million in gross income with them. While 25,813 Floridians have moved to New York, Florida has gained 58,552 New Yorkers in total.
California and New York are seeing one of largest migration outflows in the country, with many Californians initially relocating during the pandemic to Texas, due to better employment opportunities, standards of living, and lower taxes.
Between 2020 and 2021, a total of 40,730 Californians moved further across the country to Florida. The route from New Jersey included 39,962.
Neighbor Georgia and Florida had a near-equal exchange – 47,745 Floridians to the Peach State; 44,175 Georgians moved to the Sunshine State.
U.S Census data shows that in 2022, three counties in Florida had added almost 100,000 new residents and Miami-Dade is in the top 10 most populated counties in the U.S. with a population of over 2.5 million residents.
🌴 Discover Your Dream Home in Miami with our Expert Real Estate Services 🌴
Are you searching for your perfect slice of Miami paradise? Look no further! Our dedicated team of real estate professionals is here to guide you every step of the way. Whether you're seeking a luxurious beachfront condo, a vibrant urban oasis, or a serene suburban retreat, we've got you covered.
🏠 Explore Miami's Finest Properties
Discover a curated selection of properties that embody the essence of Miami living. From stunning waterfront estates to trendy downtown lofts, our listings are tailored to your unique preferences.
🔑 Unlock Exclusive Real Estate Opportunities
As local experts, we have insider access to off-market listings and upcoming developments, ensuring you'll be the first to know about the hottest properties hitting the market.
🌆 Experience Unparalleled Real Estate Services
Our commitment goes beyond transactions. We're here to build lasting relationships, providing you with personalized advice, negotiation expertise, and a seamless buying experience.
Our Real Estate Services in Miami Include
✅ Property Tours with Virtual and In-Person Options
✅ Expert Market Insights and Comparative Analysis
✅ Skilled Negotiation and Contract Guidance
✅ Seamless Transaction Management
📞 Contact Us Today to Begin Your Miami Real Estate Journey!
+1 (786) 853-8484
Your dream home in the vibrant city of Miami awaits. Let's turn your vision into reality.
Reach out now to schedule a consultation and start exploring the best opportunities this dynamic market has to offer.
Miami real estate, homes for sale in Miami, condos for sale, waterfront properties, Miami property listings, real estate agents, expert realtors, Miami market insights, luxury homes, urban living, suburban retreats.